100 FREE Cartoons for  DOWNLOAD.
(as of August 2021)

New Cartoons each week - Just copy and Paste.
CLICK here to see the full list: 
https://www.james-c-spencer.com/cartoons-for-free.html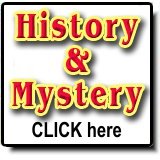 Panama is a fascinating place to live. I have spent the last 17 years here discovering and writing about a variety of weird, wonderful and mysterious things; from the heart touching to the outright unexplained. Some of the mysteries I am still investigating - so stay tuned.
15 stories to as of July 2021
Please CLICK on the image to Read.
James C. Spencer. Author, writer & adventurer.

Below and to the right are some links to the many stories & articles I have written in the past 20 years.

Please CLICK on the images and they will take you to the articles or the books.
---
FREE AUDIO BOOK for download.
I am looking for volunteers to test read chapters from my new audio books.
Just download and please let me know what you think.
the reply address is:
booksoundtheatre@gmail.com
CLICK on this link to download the audio book.
https://www.james-c.spencer/free-audio-book-chapter.html
---
Oh! if you would like some information about living or retiring in Panama- please email me at:     

 booksoundtheatre@gmail.com
© All content and images are copyright (unless otherwise stated) 2004-2017 By David Dell and James C.Spencer.