Possibly, a first in the WORLD!
We have had talking movies for over a hundred years, now it's maybe time for something new.
         FREE!
         CLICK on the  link below to download the first
TWENTY TWO Talking Cartoons. 
114 FREE Cartoons for  DOWNLOAD.
New Cartoons each week - Just copy and Paste.
OCEANSIDE VILLA
Panama
for sale by owner.
Perhaps, you may have had the desire to sell off everything and retire to a villa near a tropical beach. Well Panama offers the very best and most affordable place to retire and relax under swaying palm trees.
CLICK on the image and find out more about tropical retirement.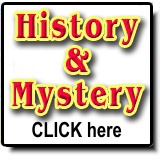 Panama is a fascinating place to live. I have spent the last 18 years here discovering and writing about a variety of weird, wonderful and mysterious things; from the heart touching to the outright unexplained. Some of the mysteries I am still investigating - so stay tuned.
15 stories to as of July 2021
Please CLICK on the image to Read.
Oh! if you would like some information about living or retiring in Panama- please email me at: