Ernest Willows & Elsa Spencer
Pioneers in British parachuting and ballooning.
Elsa Spencer (born Gladys Robinson) and Ernest Willows were pioneers in parachuting and ballooning. Willows initial claim to fame was when in 1910, he became the first man to pilot a dirigible, from England to France across the English channel. He named his craft "The City of Cardiff."
Elsa Spencer, (Gladys Robinson and later Gladys Gooding) made her first parachute descent from a balloon in 1901. One British newspaper called her, "The World's Premiere Parachutist."
Pictured below is left to right: Ernest's father Mr. Joseph Thompson Willows, Elsa Spencer, Ernest Willows and Harry Gooding. They are bout to ascend from  Sophia Gardens in Cardiff and Elsa Spencer will almost drown as she lands in the frigid waters of Cardiff docks.
The look of apprehension is clearly seen on Miss Spencer's face as she was quite unable to swim.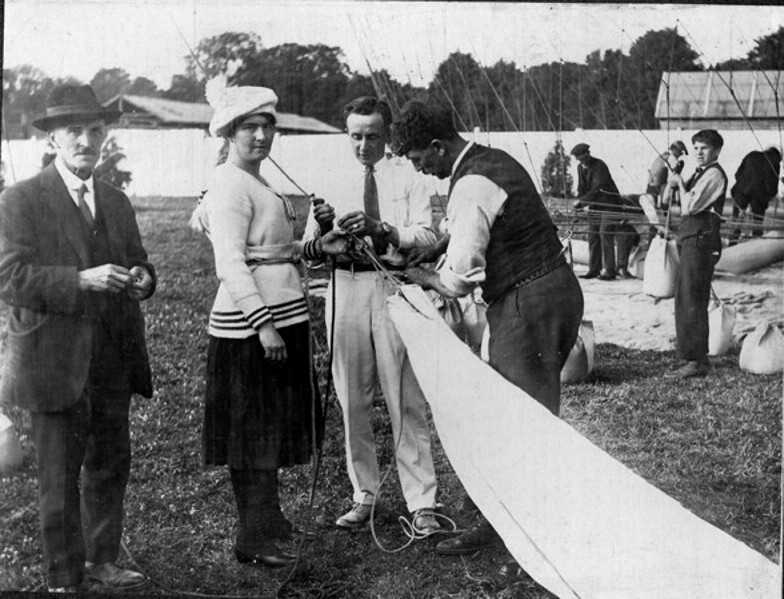 Harry Gooding was a veteran of the first world war and became a well known photographer in Cardiff.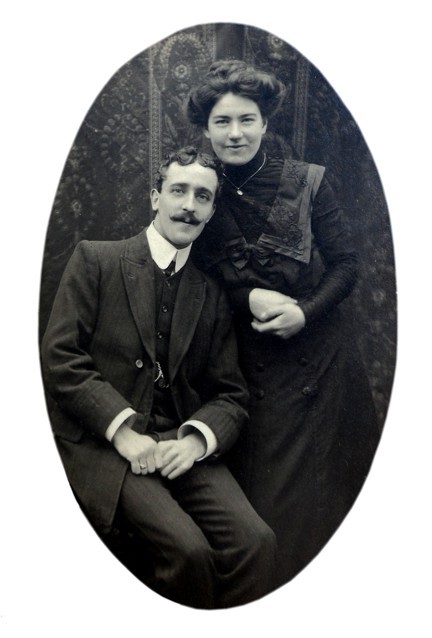 On August 3rd 1926 at Bedford, England, while taking tourists on a flight, the balloon plummeted to the ground. Willows along with four passengers died.
Willows is buried in Cathays cemetery Cardiff, but in his honour there is a pub named after him.